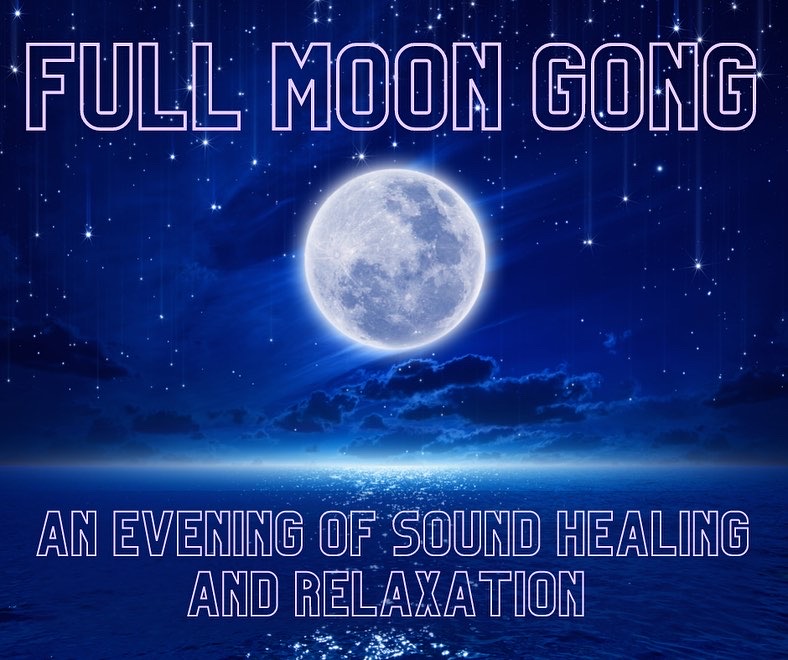 Come along to Eternal Lake Nature Reserve to experience a beautiful evening of Sound healing and a Full Moon Ceremony.
We will open this full moon event with a Cacao, drinking together a beautiful chocolate elixir to set intentions and open up our heart chakras.
We will then guide you into a deep meditation and sound experience with our instruments, including Tibetan Singing Bowls, Crystal Bowls and the immense Gongs amongst other sacred sounds.
Sound healing synchronises brain waves to achieve profound states of relaxation and helps to restore vibratory frequencies within the body. Along with a guided meditation, this evening will be a beautiful immersive healing journey for the mind, body and soul.
Full moon energies will amplify the effects for us as we work with Nature to create synergy and balance.
The evening will run from 7:30 until 9:00pm.
Bring a yoga mat and/or blanket, water bottle and your favourite crystal if you wish.
Please arrive promptly, and make your way to the Training Room opposite the cafe for 7:30pm.
£27 per person. (Limited free spaces to those in financial difficulties or have additional needs.)
Get in touch with Lizi on 07930392945 if you want info on supported places.
CLICK HERE FOR DATES & BOOKING